Welcome to my testimonial page.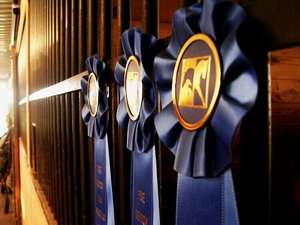 Thank you to my clients for these kind words!
My reputation is built one client at a time.
-Suzanne
---
Mike & Lori (seller)
You were an A++. Thanks for everything. This move was very easy!
---
Carol E. (seller)
I just want to thank you for all your efforts and hard work that you are doing to sell my home.

I also want to compliment you on your professionalism.

I don't know if I mentioned anything to you, but Keller Williams must be proud to have you on their team as a Realtor.

You represent yourself very nicely and your company, and I would recommend you in the future to anyone who wants to sell a home.

I have been impressed with all the advertising you have done and the many mailings you have sent out. Thanks!
---
Melissa & Bill K. (buyer)
Thank you for everything, we never could have done it without you!
---
Carol H. (buyer)
This will be the 3rd anniversary of my moving into ____ with you and your family's help. I will always remember this upcoming day—most people do not remember a Christmas quite like mine. Thanks once again.
---
Andrea B. (buyer)
Everything is lovely up here thank you for asking.

I can't tell you how nice it is to look out the window and see SPACE!

The house has proved perfect. I've been able to use the fireplace a few times and it is very relaxing.

I still can't believe we found such a great place at an unbelievable steal of a price.

The neighborhood is great—convenient to everything.

Thanks again.
---
Paul & Gloria P. (seller)
How are you and your family doing? I am sure everyone is doing great because you are a great person, friend, mom, & wife!!! Thank you, Thank you! Thank your husband again for helping us with the landscaping and all his help too! You are the best!
---
Steph & Dylan L. (buyer)
Just wanted to tell you that we already talk about out growing this house with kids and we know who to call when we want to move!

We talked to [previous owner] and he also said you were great!

Keep up the good work! Love.
---
Sabrina (Buyer)
It was a tough case and she did a great job....thank you!
---
Estacio (Seller)
I have been in business since 1980 and meet lots of real estate people, but none as good as you.
Everything professional with a great attitude. Thank you.